Located just 90 minutes from Melbourne, Australia
---
---
Visit the Penguins at Phillip Island, Victoria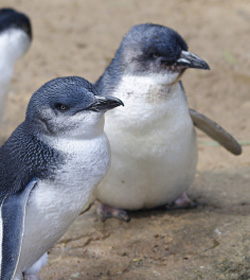 When visiting Australia, you certainly have to drop in on Philip Island, Victoria. It's Australia and Melbourne's holiday and recreational playground conveniently located just 90 minutes from the city centre. You can access the island through the picturesque fishing village of San Remo where a bridge links Phillip Island to the mainland.
The island presents an ideal attraction of serenity to anyone vacationing. Every day at sunset, you will be mesmerized by the sight of the penguins commonly known as Fairy Penguins due to their small statures. You can watch them waddle about on the beach as they make their way to their burrows, it's a sight to behold. The visitor centre at the top of the beach provides all the details about the famous penguins which draw attention from travellers all across the world. The on-site staff are very friendly and will only be too kind to address all the questions you have about these amazing creatures. The scenery is perfect for a family picnic on the beach as you observe the penguins in action.
Phillip Island, Victoria is around 24 km long and 9 km wide. It has a rich history which fascinates visitors. The first permanent settlement took place in the 1840s, it soon became a huge draw for fishing and then tourism took hold after ferry services were introduced. It's obvious why tourism has flourished ever since, surfers come from far and wide to experience the consistent, reliable and varied surf conditions. Phillip Island offers clean, beautiful beaches for swimming and total escape.
Another major attraction is the gorgeous fur seals in the Nobbies, a group of rocky islands located on the western tip of the island. The Nobbies boast the largest colony of fur seals in the country. Families can also enjoy the marine displays, gift shops and a variety of dining choices. Bird enthusiasts can head down to the Southern tip of the Island to admire mutton bird rookeries along the coastal cliffs. You can also make a great day's outing exploring the historical island farm of Churchill Island.
If you visit at the right time of the year, you may encounter the numerous events that take place like motor racing events. The island's Grand Prix circuit holds events for the Australian Motorcycle Grand Prix, Superbike World Championship and various car racing events.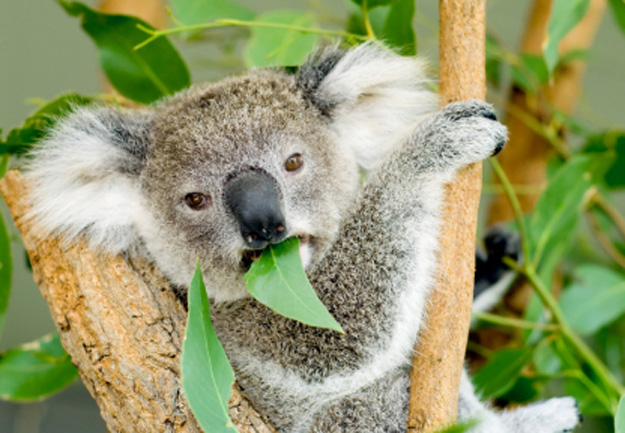 The island also offers a Koala conservation centre and several theme parks for family fun. Walk down the Cowes esplanade to experience a seaside holiday atmosphere which can serve as a romantic backdrop with your partner. Enjoy the beautiful, pristine, natural surrounds of the Rhyll as you check out the wildlife. Phillip Island is a spectacular, coastal destination full of charming heritage and abundant wildlife and is well worth a visit.