16 Year Old Birthday Gift Ideas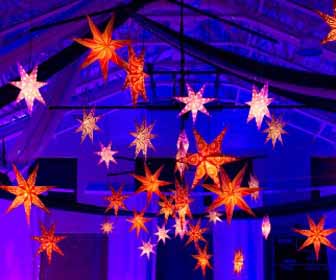 TOP 10 16th Birthday Gift Ideas | Gifts for a Sixteen Year Old
Drones or Action Cameras
Drones, Web camera, Underwater camera, or a digital cameras are great gift ideas for a 16 year old.
Movie Tickets
Buy a couple of tickets – they can go and watch a movie with a friend.
DVD's
Go with a popular movie, or a music dvd.
Board Games
Buy a game for them – check with their parent to find out what they have already got.
Photo Frame
A photo frame for themselves and friends photos. Digital photo frames are another idea.
Pin Board
A pin board for their bedroom that can have all their favorite photos of themselves and friends displayed.
Gift Certificates
If you don't like the idea of giving cash then a gift certificate that matches their interests is a great last resort.
Tunes gift card
music that they can listen to.
Card and Cash
A gift card with money – they can buy what they want.
A Sweet Sixteen Birthday Party
Celebrating a son or daughter's 16th birthday has become a big tradition. Generally speaking, a special 16th birthday party is associated with girls and boys linked to the idea of their 'coming of age'.
Theme Ideas for the Girls
The Diva Theme – Let your girl feel like a princess by doing a Diva' 16th birthday party.  Decorate with feather boas, balloons, satin ribbons, flowers and glitter.  Arrange for a few stylists to come and give the guests a makeover and tips on hair and makeup.  This is your daughter's age to blossom and face the world in style and she's going to love the idea.  A belief from ancient times suggests that when a girl turned 16, her father bought her a pair of heels to mark the moment and her mother crowned her with a tiara. This idea can be incorporated in the party to add the parent's special touch.
Serve food in style on elaborate platters and dishes and include cheese and finger sandwiches, crackers, fruit salads, pasta, a chocolate fondue pot etc. A layered cake or a decorated sheet cake with a sixteenth birthday message will finish off a perfect party.
The Eco Theme / Green Theme – A 16th Birthday party is a great way to educate your girl about the environment while creating a beautiful setting with bamboo lamps, candles, driftwood flower arrangements and plants.  An organic clothing dress code with terra cotta and jute jeweler, a 'green' fashion show on a wooden ramp will be a memorable event for your daughter.  Wooden platters carrying fresh finger foods, chips and dips can float around!
A Retro Theme – Recreate the bygone Hollywood era as a gift for your girl's 16th Birthday gala.  Have a fancy hairdo competition or have the girls dress up as Marilyn Monroe or Katherine Hepburn. Arrange for a surprise Limo ride for the guests to a movie. See your girl shine through her special party!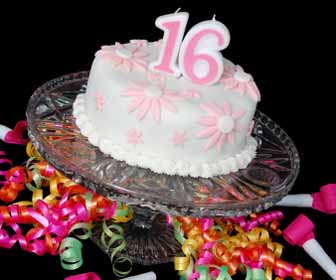 Gifts For Girls
Unique Jewelry
Now that she has reached this stage in her life, it's about time you give her something which will last a lifetime.  You can purchase branded jewelry made out of gold or silver. Nowadays, there are many manufacturers who offer great styles and designs and you will surely find one suited for her taste and personality.
Whole Day Spa Treatment
Sixteen year olds are starting to be aware of their bodies and start to take care of it.  You can surprise her with a spa certificate in which she can select the treatments and body pampering she needs.  After all, young adulthood can be stressful and to make it more special, you can even hire a car driven by a chauffeur which can take her to the salon and pick her up after the treatment.
Personalized Video Message
If you want a unique and highly personalized gift, you can come up with a video which records all her friends and classmates' message for this special day.  A video message is surely something she will treasure the rest of her life.  Or an alternative present can be a scrapbook.  Invite her friends to help you come up with a book which includes all the pictures depicting all the memories you all shared together.  You can even leave some space so that she can include pictures she will take in the future.
Other gifts include a fantastic range of "Sweet 16" shirts, and a variety of 16th birthday items including caps, hats, birthday bags, mouse pads, key chains or mugs all available from Zazzle.
Gifts for Boys
High-tech device
Try looking for the latest technology – drones, cameras, games etc.
Car ( Real or Toy depending on your Budget!)
For boys, 16 means getting their license. What better gift to give than a car – whether it is a toy replica of a dream car or help with a deposit for his first car. And for the really spoilt a real car that is ready to drive on the road!
Clothing gift card
Give your sixteen year old an opportunity to choose clothes or shoes. Purchase a gift card of his favorite brand ( or a generic brand if you don't know what their favorite is) and allow him to buy the t-shirts, pants and accessories which he thinks would suit his style.