Find the best Gift Ideas for women this Christmas
Christmas Day is on December 25, in 2021 (Federal Holiday)
Christmas Gifts for Women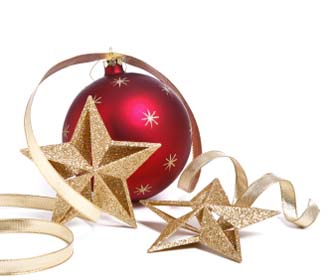 10 of the BEST Christmas Gifts for Women
The highlight of Christmas celebrations for many people is the sharing of Christmas gifts. With Christmas around the corner its time to get organized and start thinking about gift ideas for family and friends.
While children eagerly wait for Santa to come and drop off their gifts, its time to think about you should give to the important women in your life – be that your mother, girlfriend, close friend, partner or wife.  It should be something different, something she would like, and perhaps something you have not given her before. Below are 12 Christmas gifts for women that will help you with your decision making.
1. Cosmetics
You can give her a makeup kit with eyeshadow, mascara or a lipgloss set, or you can give her some cosmetics she uses on daily basis. A lipstick and a lip balm or lip gloss, eyeliners in different colors and eye shadows to complement them, and may be some nail paints, are some other ideas.
2. Spa products
Give her some spa and body care products, and allow her to get revitalized. A body spray, a body wash, a bath soap, lotions and body oils are amongst the body care products you can gift her. Pedicure and manicure kits also make a perfect Christmas gift.
3. Jewelry
You can give her a chain, a necklace, a bracelet, pendant or a pair of earrings. Birthstone pendant and earrings are very popular as Christmas gifts. You can give her jewelry in silver, gold, diamond and precious stones.
4. Clothes
You can get t-shirts, skirts and trendy tops. A pair of gloves or a winter jacket will also be a perfect gift.
5. Perfumes
If you know about her personal favorites get that, otherwise pick from one of the best selling perfumes, and you can't go wrong
6. Purses/bags
Purses and bags make great gifts. You can give her a designer bag, a tote bag, a handbag or a clutch purse.
7. Scarves, hats
Fancy silk scarves and cashmere scarves are very popular. Hats in different styles also are a great gift for Christmas.
8. Kitchen gear
This includes everything right from personalized aprons to culinary knife set. Colorful kitchen gadgets such as wooden spoons, and whisks, also make great gifts. Personalized or Christmas themed cutting knives and cutting boards are great ideas. You can also get pepper and salt sets, glasses or cutlery as Christmas gifts.
9. Gift basket or Hamper
Buy a gift hamper online or make your own.  You can add a picture frame, a mobile phone holder, refrigerator magnets, cookie jar, and a flip flap and so on. Add a bottle of wine or champagne and your gift basket is ready. Other gift basket ideas – pamper basket, one filled with books and chocolates, gardening themed or kitchen themed.
10. Name a star after her
There are many websites that allow you to name a star after your beloved. This is a gift that she will cherish.