Find the perfect Christmas gift for your 6-9 year old!
Spoil your children with a gift this Christmas Day – December 25, 2021 (Federal Holiday)
Christmas Gifts for 6-9 Year Olds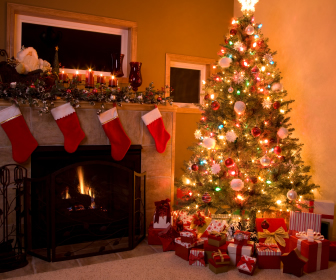 Great Christmas Gifts for Kids Between 6 and 9 years
Christmas is an occasion of fun and joy for children. You can find some of the most attractive, educational and inspirational gifts for children to put smiles on their faces. Shop online and save time and money!
6-9 years is a very important period in the development of children. This is the age when they can absorb knowledge and create memories. Christmas provides you with the opportunity to  pamper your kids with smart and useful gifts.
Cars, Bikes and Trucks
Most kids are extremely fond of cars. Get them a toy car that can be easily assembled. This will not only let them enjoy the making part of it but also help them learn new skills. They can see the instructions and put the toy car together. Multi-coloured multi-piece wooden detachable car toys are a fantastic source of education with entertainment included.
You can find some wonderful options for your kids like plasma bikes, helicopter toys and classic toy trucks. Kids love trains as well. Give them a train set with radio control from Toys R Us.
If your kids are a bit older and would love to own a bike or car then you can surprise them with a fun rider bike, Mini glider bike, electric mini scooter or a razor ground force drifter.
Sports Crazy
Sports crazy kids need something different to nurture their talent. Get them a mini table football, inflatable basketball hoop or different types of sports gadgets. There are plenty to choose from online.
Games
If your kids love a lot of gaming then give them some Nintendogs DS games, 'World of zoo', 'I Spy castle' or even 'Cars: Mates-National'. These will provide hours of pleasure for your kids.
Musical Gifts
There are plenty of gifts for music loving kids too. You can get them a toy guitar, drums, piano or xylophone. Music leaves a positive influence on your kids.
Puzzles
Brainy kids can also receive gifts that they will love at Christmas. Word teaser puzzles, 'Perplexus Maze Game', puzzles to arrange the scrambled states of America and 'Dabble fast faced word games' will challenge them. 'Brainteaser gold edition' is also an excellent choice.
Books
You can give your kids some great story books on cartoon characters like Scooby doo, Mr Bean, Shrek, Barbie etc.
If your kids are interested about the world around them, then you can give them 'The Talking Globe'. This will help them to learn geography with audio and video clues.
If your children are creative then you can buy them a 'Little librarian kit'. This will help your kids to increase their passion for books.
Kids laptop
If your kids are techno-savvy then give them a creatively designed plastic laptop. These laptops come up with some  features like built-in wireless, exclusive screen for easy readability and very low power usage. Your kids are bound to love it.
Artist Set
If your kids love painting and coloring in then give them a 'Big Art Set'. This is a wonderful collection of colors and painting accessories. You could unleash the artistic talent within your kids. You can also buy them the 'da-vinci Paint fingers'. It comes with some classic brushes for juniors and is a great way to foster their skills. 'Master Kitz' is also a commendable gift for your kids.
Walkie Talkie set
You can give your kids a Walkie Talkie set. Each set is made up of 2 devices. This will let them talk with their siblings or friends anytime.
Clothes
Christmas is a wonderful occasion to give some fashionable costumes to play dress-ups. You can get them some Batman or Spiderman comic shirts and sailor sweaters.
There are a lot of things that you can do to make your children's Christmas one to remember.