70 Year Old Birthday Gift Ideas
Gift Ideas for a 70th Birthday
If you are looking for the perfect 70th birthday gift idea for your mom, dad, grandpa, grandma, or a loved one, then you just landed at the right place.
Turning 70 years is quite an achievement for anyone, and considering the fact that at 70 years your loved ones have probably received tons of gifts, you have to get them something unique and thoughtful for you to make a difference on this day.  There are numerous unique and thoughtful gifts that will excite any senior citizen, and provided below are many exciting gift ideas to get for your loved ones who are turning 70.
The first 70th birthday gift idea that you may consider getting for a senior citizen who still loves reading is a Dr. Seuss's Book. The book was written to celebrate Dr. Seuss's 82nd birthday and its title, "You're Only Old Once! A Book for Obsolete Children" is rather exciting.  The book would nevertheless make a very entertaining gift for someone turning 70 as the humor in the book is focused on topics such as medical tests and other issues that senior citizens may experience due to advanced age.
Another great 70th birthday gift idea is to get a customized gift about the day and year your loved one was born.  For instance you may consider getting a birthday history plaque that is personalized with the person's information such as date of birth, name, and headline news at the time they were born, the president and the vice president at that time, and the popular movies and music at the time.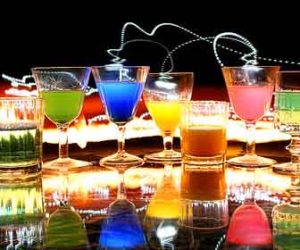 You could also consider getting a birthday card that contains surprising information about the cost of living at the time your loved one was born.  The card may indicate information such as the cost of a cola or the price of a 4 bedroom house in the year they were born, the wages a waitress earned in a month at that time, the price of a can of soup, and so forth.  It will make them appreciate how 70 years is a long time, and see the achievement in attaining this age.
Another great 70th birthday gift idea that you may consider for getting your loved one is a popular movie from the year he/she was born. Some of the more popular movies from this time are Casablanca, Bambi, Yankee Doodle Dandy, Road to Morocco, and Mrs. Miniver.
Some other neat 70th birthday gift ideas include coins from the individual's birth year, a framed collection of some unique family photos or some popular music CDs from the year the person was born.
70th Birthday Party
When someone is turning 70, they deserve a special party that includes all of the bells and whistles to create a memorable event. There are some great 70th Birthday party themes that you can use to help create a great party that is both festive and honorable.
If the Birthday party is for a woman, you might choose to have the theme from the year that she was born.  You can find out what was going on in the news, fashion or unique information and build your theme around that. If you choose fashion, you can have the guests dress as people would have dressed 70 years ago.  For food suggestions you can serve foods that might have been served in a restaurant 70 years ago such as chiffon cake which was introduced in the 40's, vegetable trays and fruit trays will be great additions.  Lemonade would also be a great choice for a beverage that was very popular during this time.
To plan the party for the 70 year old birthday boy, you might plan it around patriotism if he were a veteran.  Honoring your favorite vet especially on his birthday is a great way of providing him with the celebration that he deserves. You can decorate your theme with red, white and blue decorations and have the USA flags plentiful.  You can even provide the small flags that each guests can take home after the party. A larger American Flag that can be displayed at the home of the birthday veteran will make a great gift also. Some food suggestions might be barbeque with potatoe salad and baked beans. You might have some corn on the cob and good cold watermelons for your guest to enjoy. An apple pie or two would fit right into this theme along with your red, white and blue birthday cake.
You might choose to center your 70th birthday party themes around what the birthday person likes. For example if they have hobbies such as bird watching, fishing or gardening you might choose to build your party theme around that.  For a fisherman you might choose to have a fish fry and serve french fries and hush puppies along with coleslaw. You can decorate with fishing items and choose a blue color theme to represent water. You can even have the birthday cake made so that it looks like a fish.
For a gardening theme, arrange a lot of lovely plants in the area that you will be having the party. You can choose lots of greenery and add some beautiful potted colored flowers to add a garden atmosphere to the room.  On the birthday cake you can have even have flowers, roses and a variety of green leaves.  Some food suggestions might be finger sandwiches, fresh veggies, and be sure that you have some fresh vegetable dips on hand such as avocado and spinach. Arrange some cut up fruit on wooden skewers and poke them into an attractive planter pot that has a piece of styrofoam in it to create an attractive and delicious centerpiece.
Honor your special 70 year old the best way that you can and make it a wonderful celebration for them.