Spoil your toddler with the best Gifts this Christmas!
Find the perfect Christmas gift for your Toddler to give on December 25, 2021. (Christmas Day is a Federal Holiday)
Toddler Christmas Gifts for 2-5 Year Olds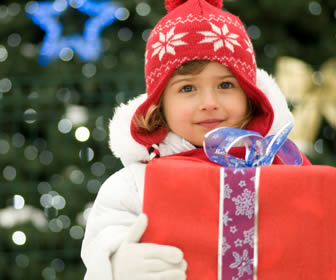 For children, Christmas is one of the most anticipated days in the year.  They love the celebration as well as many things that come along with it such as holidays, snowman, and of course, GIFTS!.
During preschool age (2 – 5 years old), children learn and explore many things; they develop creativity or motor skills and learn to socialize. Accordingly, they need the best tools and equipment to support the growth of those important aspects. And in most cases, Christmas is always a great day to give those tools for them.
Best Christmas gift ideas for children 2- 5 years old.
1. Balance Bike: A balance bike is basically a push bike that is moved by foot power. There is no pedal, chain, and training wheels attached to it. This is great for children to learn about balance. Most parts are made of wood, so the bike is lightweight yet strong.
2. Tomy Gearation: A Tomy Gearation contains of 11 rotating and colorful gears. The middle gear powers up the entire movements, so children will only have to attach another gear to make an interesting combination. Add more gears for more complex rotation. All parts are connected by magnets.
3. Do-A-Dot Markers: There are 6 different color markers in one set (red, blue, yellow, orange, purple, and green). An art idea sheet is even included in the set.
4. Melissa & Doug 100-Piece Wood Blocks Set: As the name suggests, the set has 100 wood blocks; they are in different shapes and colors. Parents will love the durability and children like to build and destroy.
5. Blue Number Counting Book: This book has images and numbers; it helps children to learn the very basic concept of mathematics through the easiest visual approach.
6. LeapFrog Scrabble and Write: This helps children to develop early writing and drawing skills. The surface is retractable, so it can be a good companion for hours. The package also includes four learning modes and comprehensive guidance.
7. Melissa & Doug Butterfly Wooden Bead Set: Pre-schoolers can greatly explore their creative skills by making simple jewelries from the combination of beads and butterflies. The set contains 150 beads and 5 laces.
8. Grimm's Extra Large 12-Piece Rainbow Stacker: Nesting and stacking toys that can help to develop motor skills. This rainbow stacker is made of quality hardwoods and painted with non-toxic colors, so they are safe for children and very durable.
9. Magnetic MightyMind: This is an activity box that teaches children to build and solve puzzles. Magnetic MightyMind is an award winning toy; it contains many types of puzzles that are increasingly becoming more difficult. It is an educative yet fun companion for hours.
10. GoVinci Backpack: This backpack can also function as a drawing table. Children may draw anything onto the display frame, carry the bag, and show their works to everyone else. The backpack is hard-shelled, so it is durable as well.
11. My Work Bench by Alex Toys: This play set contains hammer, saw, screwdriver, wooden pegs, and more. Everything is built in the perfect size, so that little hands can handle anything easily. Children can hang the tools on the pegs, so this workbench is mess-free.
12. Calello Automoblox Wooden Car: This package has 3 cars; they are C9 Red, T9 Green, and S9 Blue. These cars are made of German beech wood and finished with non-toxic lacquer. Each part of the cars is connected with a patented connector system; it allows the possibilities to create limitless combinations. Children may take and use some parts from other Automoblox cars as well.
All the gift ideas above are toys that pre-schoolers love to play and are educational as well. Some toys are highly educational and encourage children to develop creative abilities by providing puzzles and art-related activities. Motor skill development is important at this age, and toys can drive children to practice hand-eye coordination while having fun. Moreover, they are made of safe and durable materials for pre-schoolers.