60 Year Old Birthday Gift Ideas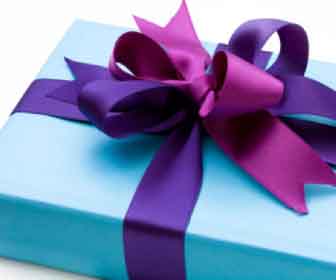 Birthdays are a great occasion to show our love and appreciation to our family and friends. This is possible through the gifts that we give to our loved ones when they celebrate that special day they were born. Birthday gifts are sometimes not easy to choose, especially if you are not really close to the person celebrating their birthday.
Some great 60th Birthday gift ideas include: jewelry, a watch, sports related memorabilia, flowers, helium balloons, and gift vouchers.
What to consider when choosing a gift
The gender of the person celebrating their birthday is a very important consideration when buying a 60th birthday present. Men will definitely have different tastes from women at this age.
The relationship between you and the person celebrating their birthday is a very important point to consider when getting a birthday gift.  Some gifts are personal and are best given by close family and friends or spouses and others can be given by anyone.
60th Birthday Gift Ideas
Getting a newspaper published on the day the person celebrating their birthday was born is a unique and thoughtful gift.  It is not an easy gift to organize however the recipient will definitely appreciate it.
Home appliances can be a great gift for someone who is celebrating their 60th birthday. This is because it may be used on a daily basis and the person will always remember you for it.
Another great idea is to purchase a gift that relates to a passion the recipient has.  Examples include  handcraft made goods, sports related memorabilia, movie tickets, or even gift passes to the next upcoming play.
If money is no object, you could buy a person that is celebrating the 60th birthday 2 tickets for a cruise.  Having raised children who have most likely left the nest, they might have a lot of free time on their hands to enjoy the cruise.
A compilation of lifetime photos is another 60th birthday gift that will be highly appreciated. A coffee mug decorated with birthday wishes is another great birthday gift idea for a 60 year old. The mug could have their picture or their favorite quote engraved on it.
One final thought is a wrist watch or a piece of jewelry for a 60th birthday gift. The watch or jewelry could be engraved with a birthday message and will be much appreciated.
Throwing a birthday party could also be a great idea. If you choose to follow this path, then you have to make sure that family and close friends attend it as well as the age mates. This will make a long lasting impression.  Let's have a look at a few ideas for a party.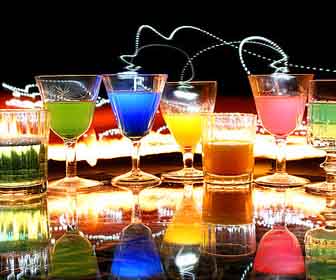 Great 60th Birthday Party Themes And Food Suggestions
Planning a 60th birthday party should be a festive gathering. This is a time in life where you can re-visit old memories and get a bit wild in the festivities. Kicking back and getting a bit wild is what it is all about. At this age when the stress of life can be overwhelming it is important to remember where you came from to make you the person you are today.
Getting into a theme shouldn't be hard. You can just find out the grand beginnings of the person. It isn't hard to set the theme, just go back to when your guest was born and set things up to re-live that time frame. Get together pictures and articles of that time or from where they were born. Let them re-live their beginnings.
School friends and other people they knew from that time in their life should be the target for the guest list. Maybe pictures of their favorite school teachers and other people that gave support during that time could serve as some of the decoration.
The music of the 60's and the 70's would have to be the party music to bring your guest in full swing to the beginnings. Some of the more popular artist's and songs of the time that you may want to refer to are:
. Rare Earth, "Get Ready"
. Rod Stewart, "Maggie May"
. Jim Croce, "Bad, Bad Leroy Brown"
. The Stylistics, "You Make Me Feel Brand New"
. Bee Gees, "Night Fever"
The food theme for a 60's birthday party can be a finger food fun feast or something a bit more traditional. You will want to research your guest to see what their preferences are. Some great foods that will tempt your guests and stay more on the fun side are:
. Crackers and chicken salad
. BBQ meatballs
. Chicken wings with ranch sauce (or BBQ)
. Assorted fruit platter (cut finger size)
. Cheese cubes on toothpicks
. Vegetable platter
. Fruit punch
Of course the most important part of the food theme is the birthday cake. A sheet cake with the decorations supporting the theme of the party is a fun project. You can coordinate the colors and ideas to make this another special way to bring back those memories. You could have the theme on the cake relay the message of great times that your guest has had or stick to a traditional cake decor.
Another great idea is to have all of the guests dress in the type of attire that was popular at that time. This could be one of the most fun aspects of the party! Some of the types of clothing that were popular are:
. Mini Skirt
. Flared pants
. Platform shoes
. Full bloused sleeves
. Hand knitted cardigans
Having a 60th birthday party is having a fun time and bringing back memories for your guests. The guest of honor will remember this occasion the rest of their life. Make this a great way to honor the past and create memories for the future for your guest of honor and all of the people that participate.