21 Year Old Birthday Gift Ideas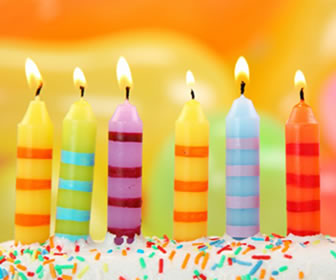 When you turn 21 it signals the beginning of a whole new way of life.  The age of 21 brings with it a great deal of opportunities – from drinking, gambling or whatever else. Here in the States, almost all teenagers are eager to hit the big two one. The 21st birthday needs to be celebrated in the most glamorous manner possible; the whole occasion needs to be etched in the memories of all those who will be part of it.
No birthday celebration can ever be complete without gifts; this is what the birthday boy or girl will be looking forward to the most. There are so many 21st birthday gift ideas for both the guys and girls.
For the alcohol curious twenty one year old, a good bottle of wine will be just perfect. When you decide to go for this option, you need to ensure that you get a very good bottle; not just some cheap stuff. This will be appropriate for both genders and the person in question should be the one to open the bottle during the birthday party and possibly toast to a great life ahead.
For the guys, a great 21st birthday gift idea is car; you might be thinking that this is a good idea for a sixteen year old who has just learnt how to drive. Well, here is the thing; when a person is sixteen they can be gifted with a normal car for day to day activities however, when a person hits 21, things need to be taken up a notch. If you have some money to burn, get the birthday boy a sports car; you will have made an indelible mark in his life.
If buying a car sounds a bit too overboard here is a great idea, you can take the birthday boy for a sports car experience day.  Basically this means that he will be able to drive a sports car of choice for at least one day; all this at a very reasonable charge; in most cases something like 100 dollars.
Another great idea is a customized t-shirt with 21st birthday related words printed from Zazzle. This is a great way for a person to make a statement especially when going to the club.
For the ladies, a whole day of pampering at the spa will work like magic. With this option you will need to make it a surprise. Make sure that girl only knows of the gift when you take her there.
A good container of high end perfume or cologne can also be a great idea for both women and men respectively. As with the bottle of wine, ensure that you do not purchase some cheap stuff. If possible go for well recognized designer labels.
Beer mugs and wine glasses are also quite appropriate for this kind of occasion. Do not buy the usual stuff. It will be better if you can find something unique and rare.
Planning a 21st Birthday Party
When you are planning a birthday party for someone that is turning 21 you need to create a celebration.
This is a huge birthday for most people, and since they are young and just getting started in life the party needs to be all about fun, excitement and good times. There are many different things you can do for a 21st birthday party; the only limitations are your imagination. Let us look at some popular ideas for a 21st birthday party.
21st Birthday Party Themes
There are many great party ideas for someone that is turning 21, and since this is the legal drinking age you can incorporate alcohol if you like.
You can have your 21st birthday party at an amusement park and let all of the guest have a day of fun riding rides and enjoying the park.
You can now have a party at a pub or bar. Rent out the pub and decorate it in a fashion that reflects the interest of the person of honor and play their favorite music over the sound system.  You may also want to hire a live band to play the honorees favorite music. You can now serve alcohol so you can serve popular drinks from 21 years ago if you like.
Be creative when planning a party for someone that is 21, at this age they are adventurous and will try most anything.  You can plan a skydiving party, a rock climbing party, or a party centered around the person's favorite activity.  You could throw a decade party and have everyone dress in clothes from the decade 20 years ago.  You will also want to feature music from that decade as well.
You can have a Hollywood party where all the guest dress up in their most outrageous outfits and gaudy jewelry.
Other popular themes include the Hawaiian party, the Murder Mystery, and anything that is fun and exciting.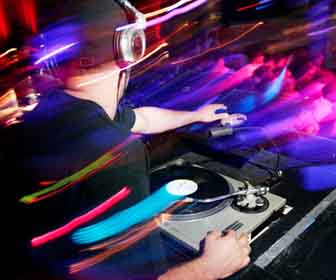 21st Birthday Party Food Suggestions
For someone that is turning 21 the food can be very easy.  For most people this age their favorite food will probably be pizza, food from a fast-food restaurant, or something else that is quick and easy to prepare.  It is always a good idea to have plenty of this type of food on hand.  Since the guests at this party are going to be on the go, your food selection should be simple foods that can be picked up and eaten quickly.
Cheese sticks with marinara sauce are a big hit with people of this age, they make a great appetizer. Jalapeno poppers, hot pockets, egg rolls, and other quick and easy finger foods are always a good idea. These types of foods could make up almost the entire menu if you like, or you can have a main meal later in the festivities.
For a main course you could choose to have pizza delivered.  Another big food item for this age group is chili.  Make sure that you have a selection of different breads, maybe a meat tray and a fruit tray as well.
Everybody loves chicken and chicken strips would be a great main meal idea for a 21st birthday party.  Party subs are also an easy and delicious way to feed a lot of hungry young people all at one time.
The key is to find foods that the kids' love and are easy to eat on the run.
More 21st Birthday Gift Ideas
A twenty one year old may legally drink alcohol so popular gifts are bottles of personalized champagne, engraved beer glasses, and drinking games.
Turning Twenty One is a great excuse to have a party and celebrate! A new suitcase, adventure gift or personalized jeweler and champagne and glass sets are all popular gift choices for a 21st birthday.
Personalized Gifts
Engraved jewelry or jewelry box, charm bracelets, engraved key rings, engraved glasses
Hamper
Make up a hamper with chocolates, champagne and 21st engraved glasses
Adventure
Give an adventurous gift of hot air balloon, a flying lesson or a ride in a V8 racing car
21st Card and Cash
A 21st Birthday card with cash – they can then buy whatever they want.
Travel Bag | Suitcase
A weekend sized bag with wheels, or a backpack with lots of zips and pockets
Movie Tickets
Buy a couple of tickets – they can go and watch the latest movie with a friend. DVD and Games
Go with a popular movie, or a music dvd, or a new game.
Digital Photo Frame
A photo frame for themselves and friends photos.
Fragrance | Perfume
Pick a popular perfume in a pretty bottle for an eighteen year old girl, or a popular fragrance for an eighteen year old boy.
Gift Certificates
If you don't like the idea of giving cash then a gift certificate that matches their interests is a great last resort.