40 Year Old Birthday Gift Ideas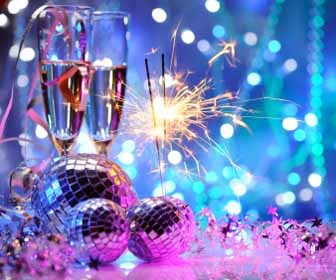 40th Birthday Gift Ideas | TOP 10 Gifts
Books
There are plenty of "40th Birthday" themed books available, or you can give a popular cooking book, a sports book, or novel.
For the Garden
A herb growing kit, bird feeder, lanterns, watering can, a small tree in a decorative pot
Box of Chocolates
A box of quality chocolates is a great gift by itself or with a book, or gift voucher.
40th Birthday Balloons
A bunch of balloons with a feature balloon with 40 proudly printed on it.
Experience
A helicopter flight, a hot air balloon ride, a cruise along the River Thames, a day at a health spa, or experience a drive in a sports car
Hamper | Gift Basket
Chocolates, Champagne, gourmet cheeses and wine. A hamper filled with old fashioned favorite confectionary
Personalized Gifts
Engraved key ring, crystal glass, t-shirts, jeweler, mugs, photo frames
Tickets to a Musical
Tickets to the latest Musical. A live show that will create a great memory of turning 40.
Magazine Subscription
Buy a magazines subscription to match interests – cooking, golf, finance, property, fashion
Coffee Machine
A coffee machine – there are machines to suit every budget.
There are plenty of gifts you can get with "40th"printed or engraved. These make great gifts if you don't have any idea of what to get.
Planning for a 40th Birthday Party
When planning a birthday party for someone that is turning 40 your options are wide open.
You can plan a party that is a little risqué because of them being of age. They are still young so you can plan a party with a lot of activities and things for all of the guest to do.
The key to planning the party is to know the person you are planning for. Do they embrace turning 40?  If so, you can have a big party with a lot of guests.  Does the person look at turning 40 as something bad?  If this is the situation a smaller party with just a few friends and family might be better.  You can also incorporate what the person likes into the party.
40th Birthday Party Themes
When choosing 40th birthday party themes you have many options to choose from.  You might want to choose to go with an all 40 party.  Have everyone at the party dress in fashions from 40 years ago and decorate to make the atmosphere from 40 years in the past.  You can set the table with plates that say happy 40th on them, and napkins that match.
You can use a sports theme from 40 years ago or even today. Pick the person's favorite sport and dress up your party area in the colors of that sport's champion from the year the person was born. Dress up the area with different sports memorabilia from that year as well. You can also add balloons and other decorations with team logo and other sports related logo's.
If your birthday person likes to bowl you could rent out a bowling alley and have a bowling themed party. Another thing you can do is to hire a tribute band to play music from the person's birth year during the party.
When planning a 40th birthday party or any birthday party just keep in mind that the person will appreciate the effort and the thought no matter what theme you choose.
40th Birthday Party Food Suggestions
When choosing the food that is served during a 40th birthday party you should always try to incorporate the persons favorite food, along with a large variety of other foods. For the appetizers there are a large range of foods to choose from.  Hot food including mini dim sims and fried chicken are always popular.
For a main dish from 40 years ago fondue was a big hit. You can set up a cheese fondue and make Swedish meatballs to dip in the cheese. You can also make a chocolate fondue and have various fruits available to dip into the chocolate. Pizza is another great choice for the main dish at a 40th birthday party because pizza has been popular for many generations.
For dessert you can have a cake made that is shaped like the numbers 4 and 0. You can also have a standard cake made and add happy 40th birthday on top the cake. There are many decorating ideas for cakes, just ask your local bakery to look through their book of ideas. If you would like to truly go back 40 years for your dessert idea you can make a jell-o mold with shredded carrots. This was a very popular dessert 40 years ago, especially in schools.
These are just a few of the available 40th birthday party themes, and food suggestions. There are many more that you can use for your loved one that is turning 40. It all depends on the person and what they like, and how they are taking the fact that they are now 40.
What Gift to Get for Someone Turning 40
When buying birthday gifts it is great to put some thought into what you are getting the person. The great thing though is that you really cannot go wrong when you purchase someone a birthday gift because they know it is the thought that counts. If you take the time to buy a gift for someone they will appreciate the fact that you took time to think about them and honor their special day with a gift.
For many people their 40th birthday is a big landmark so you may want to get them something to commemorate this birthday. Let us look at some 40th birthday gift ideas.
Music
Music is always a great gift for any person for any birthday. For someone that is turning 40 you can look and find what music was popular the year of their birth and buy them some music from that year.
Candy
In years gone by candy was much less expensive and packaged differently than it is today. There are companies that sell candy packaged in retro packaging. This is a great gift idea for the 40 year old that has everything. Take the year they were born and find a box of retro candy from that year.
Movies
Movies are another of the great gift ideas for any person of any age. To use the same tactic as above you can find out what the hit movie was 40 years ago and purchase that movie for the person. You could also purchase a movie that has something to do with being 40, there are a few of them on the market.
Memorabilia
Memorabilia from 40 years ago would be a great gift, and there are many choices of gifts that fall into this category. If the person likes coins you could get them a set of coins from the year of their birth. It they are into cars you could buy them die-cast models of their favorite cars from the year of their birth. Another idea is to find out what their first car was and purchase them a die-cast model of that car.
Books
If the person you are purchasing a gift for enjoys reading you can buy them a novel or other book from the year they were born. You could also buy them an inspirational book about turning 40.
Comedy
Some people take turning 40 hard, they may need a good laugh to make them feel better. When it comes to buying funny gifts your choices are almost endless. You could buy them funny clothing, funny books about turning 40 or many other funny gift ideas. This one may be tough but you could try to find them their favorite comic book from 40 years ago.
These are just a few of the many 40th birthday gift ideas that are available for you to buy for you loved one that is turning 40 this year.