90 Year Old Birthday Gift Ideas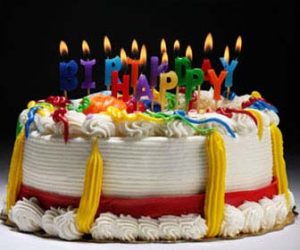 Unique 90th Birthday Gift Ideas
The 90th birthday is a momentous accomplishment, certainly something the family will be proud of also.  It is important that something special happens on the 90th birthday. How do you intend to make the birthday girl or birthday boy feel special during this event ? You should consider getting him or her a unique 90th birthday gift.  You will find below some special 90th birthday gift ideas that will help you get a great birthday gift to make someone's birthday truly memorable.
Reawaken Memories
As you think about what to get for the individual celebrating his or her 90th birthday, consider those things that the birthday celebrant closely relates to his or her youth or childhood.  To make matters easier for you, what about songs from that period, the films and music that he or she grew up with. Find out the songs that the celebrant really liked and try downloading them, the videos or simply the audio will do just fine. The look on the celebrant's face when he or she hears these songs will be worth all the troubles of getting this personalized present.
An Assortment of Gifts
You can also present the birthday celebrant with a variety of gifts. You can go for a number of traditional presents and a few not so traditional gifts.
For example, if he or she is a humorous kind of person, then you can give him a top that has a captivating quote such as 'it took me ninety years to appear this good'.  You can also give the celebrant sweaters, slippers or any other item that you are aware your ninety year old have really wanted.
Cook a Special Meal for the Birthday Celebrant
By ninety, the celebrant probably has several restrictions on his or her diet. This is why it is a good idea to cook something special for him or her on this special day.  Before you do anything, speak with the doctor as you do not want your food to cause any harm to your ninety year old.  Your meal should be really special and it should include those things that the celebrant has loved through his or her life.
Compact Disc Greeting Card
There might be some individuals who cannot be physically present for the party.  One excellent way to make your ninety year old feel appreciated is by presenting him or her with a compact disc greeting card.  Have the individuals who cannot be physically present record a personalized salutation to the celebrant.  The recording should be done on computer.  As soon as all the individuals involved have finished recording their greetings, they should send them to you via email.  Once all the greetings are in your inbox, burn them on a compact disc for the ninety year old to cherish.
Coming up with birthday presents for a ninetieth birthday is not difficult. All you have to is draw inspiration from those things that the birthday celebrant loves and present them with something they will be thankful for.
90th Birthday party themes, ideas and food suggestions
A 90th birthday is special milestone in a person's life. Living in this wonderful world for 90 years is a special feat and the birthday should be celebrated in a special way.
If you are lucky to know the celebrant then you should be in attendance to help commemorate the birthday in a big way.  Whether you opt to throw a large party or an intimate gathering of close friends and family, make sure that it is extra ordinary for her.
Invitations
When throwing a 90th birthday party for your loved one, ensue that the invitations you send out also serve as keepsakes.  You can, for example, insert a blank piece of note card or card stock and ask each guest to write a fond memory or story of that person which would be read at the party. This idea works exceptionally well if the birthday party is a gathering of family member and close friends.
Time and location
The time and location for the party is very important.
Before you plan the games, food and entertainment, think carefully about the time and place the party would be staged.  The time should be convenient for the celebrant.  If he/she typically get tired as the day wears on, then the party should be scheduled for mid-morning.  While it may be tempting and even convenient to host the party in the celebrant's home, the occasion would get an extraordinary feel if it was hosted in a different place.  The location you choose should be easily accessible by a wheel chair if there is need.  In case it is to be outdoors, then level ground must be carefully chosen to avoid possible fall by the elderly guest expected.
Party Theme
As with all parties, finding a theme for the party ensures that everything runs much more smoothly –  resulting in a fun experience. The theme selected should set the celebration apart from others.
The theme should be based on something that would make the celebrants eyes light up.  In case they love history, then a costume party of their favorite era would be great.  Or you could go with the Celebrants favorite decade.  You could even use the number 90 as the birthday party theme.
Other popular 90th birthday party themes that you won't go wrong include:
over the hill and back
ages to perfection
the day you were born (or even the year)
it's not years, it's just mileage.
If the party is to be held at home, then you have even more freedom when it comes to selecting food.
There are numerous recipes for finger foods, appetizers, chip & dips, snacks and theme party foods that can be used to provide a memorable meal for the celebrant and the guests.
For drinks, it would be best if a punch is prepared and customized for the theme colors of the birthday party.  Cold champagne and sparkling cider should also be available for toasts.  The refreshments should include decaffeinated or regular coffee as well as iced or hot tea. Don't forget to provide an ice water decanter filled with cucumber slices or lemons.