What day is Halloween on in 2021?
In 2021 Halloween is on Sunday, October 31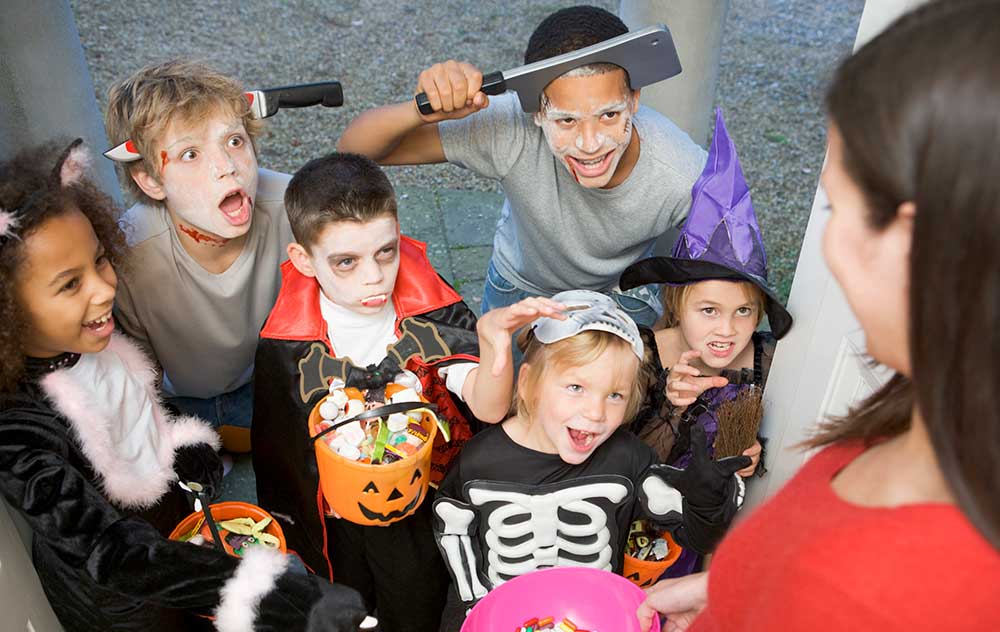 Trick or Treat?
On October 31st each year children dress up in halloween costumes and knock on their neighbors' doors and yell, "Trick or Treat" when the door opens. If they don't receive a treat then they play a trick on the person. The tricks are harmless and fun for everyone. Always go in a group with a responsible adult in charge, Only knock on doors of people you know and Say "thank you" if you do get a treat.
Black and Orange are a common color theme used for Halloween. Orange symbolizes autumn and the harvest, and black is the color of death – the colors remind us that Halloween was once a harvest festival and a festival of the dead.
Halloween Celebrations to scare the neighbourhood!
Ideas for Halloween Costumes:
Witch– long black robe, tall black pointed hat, false nose and fingernails and a broom.
Ghost – An old white sheet with holes cut out for eyes
Vampire – false vampire teeth, fake blood
Skeleton – Use your imagination!
Black cat – Black tights, a black top and some cat ears – with your face painted like a cat.
Devil – Dress in red with a devil mask and horns.
Celebrity – From Elton John to David Cameron, the top celebrities are often impersonated by people celebrating Halloween.
Zombie – Dress in old ripped up clothes. Use makeup to paint your face a sickly-looking shade of white, grey, purple, or green. Make the hollows of your face darker colors, mess up your hair. Apply fake blood to your face, head, and body to create the look of wounds.
Dressing up in costumes, going trick or treating, and carving pumpkins are some of the most enjoyable traditions to do on Halloween.
Decorating the home or office.
Spiders, cobwebs, skeletons, and ghost figures are all used to decorate homes, offices, and other locations.
Pumpkins for Lanterns:
Lanterns made out of hollowed out pumpkins with scary faces cut out of them, were thought to keep away demons and evil spirits and scare away any witches at halloween time. Carving out a pumpkin is one of the most popular parts of the Halloween celebration.
Traditionally, Halloween has also been a sort of harvest festival to celebrate the bringing in of that summer's crop. The jack-o-lanterns which are carved as part of Halloween have the insides scooped out, and a candle is usually placed inside to emit a glow. The front face is cut out to resemble a face complete with eyes, nose, and mouth.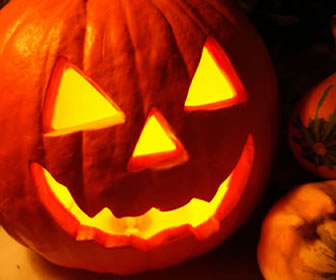 What to do with the Pumpkin flesh and seeds?
The flesh can be used to make pumpkin soup or pumpkin pie.
Yummy Snack – The pumpkin seeds can be washed, and spread on a baking tray and baked in a hot oven till golden brown ( about 10 Minutes)