Saint Patricks Day 2018
Saturday March 17, 2018
---
---
St Patricks Day provides an annual opportunity to celebrate the Irish culture and traditions in America.
Irish music concerts, dancers, exhibitions, theatre performances and religious services are held throughout March each year.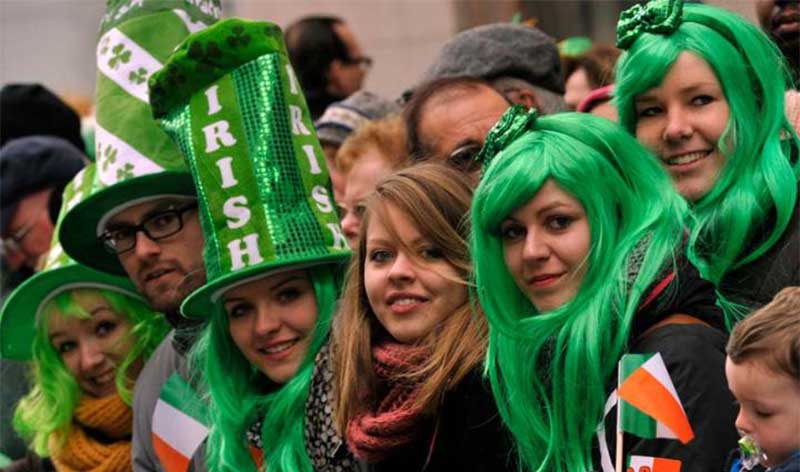 St Patricks day is celebrated by wearing green, eating green foods, and drinking popular Irish drinks – Guinness, Jameson Irish Whiskey or Baileys Irish Cream.
St Patrick's Day – is a celebration of Irish heritage
St Patrick's Day Parades
NYC St. Patrick's Day Parade® Dedicated To Catholic Charities, New York State Police
The Parade is held every March 17th except when March 17th falls on a Sunday. The parade marches up Fifth Avenue past St. Patrick's Cathedral at 50th Street all the way up past the Metropolitan Museum of Art and American Irish Historical Society at 83rd Street to 86th Street.
Find out more>>
Saint Patricks Day Parade and Festival Listing
Listing of Saint Patrick's Day Parades in Alphabetical order. Listings for all parades in each state including – Connecticut, Pennsylvania, Rhode Island, California, New Jersey, New York, Massachusetts, Connecticut, Pennsylvania and many more.
Find a parade >>
---
The clover leaf is also known as a shamrock, and it is currently the most widely used symbol for the holiday in the whole world.