When is St. Valentine's Day 2021?
Valentine's Day is on Sunday, February 14, in 2021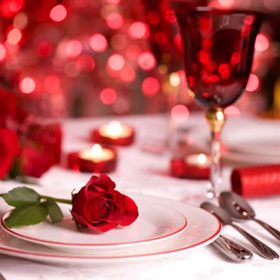 St. Valentines Day is celebrated throughout the world on February 14 each year by friends, lovers and secret admirers. It is the day that you show your friend or loved one that you care about them. St. Valentine's Day is a day for sweethearts. Spoil your loved one this Valentines day!
Top 10 Valentine's Day Gift Ideas
Flowers, roses from a single stem to a whole bunch, add a teddy for fun!
Chocolate or Candy
Lingerie
Jewelry – watches, earrings, rings, necklaces
Cute stuffed toys – holding a heart, balloon or candy
Adult themed items such as heart shaped briefs
Perfume
Books
Music
DVD's

Share the Love!
Share "My Valentines Day Message to You" with the one you love this Valentine's Day!
Dates of Valentines Day in the years ahead…
2021 Valentine's Day | Sunday February 14, 2021
2022 Valentine's Day | Monday February 14, 2022
2023 Valentine's Day | Tuesday February 14, 2023