Is Veterans Day a Federal Holiday?
There are many Veterans Day Parades being held in 2020. Veterans Day is an annual holiday in America honoring the millions of military veterans in the United States. It is both a federal and state holiday and is usually observed on November 11 each year.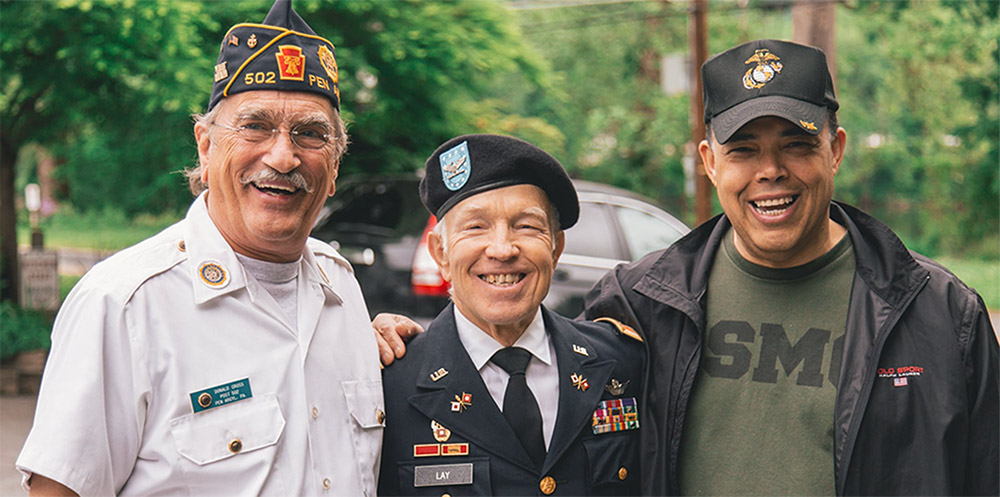 🎖️Veterans Day Parades 2020
Have you got a Parade to add to the 2020 list? Please email the details and we will publish them here.
Veterans Day Parade (New York)
The New York City Veterans Day Parade is the largest Veterans Day event in the United States of America.  The parade will occur on November 11 (Veterans Day), rain or shine.
Expanded activities will honor service and preserve traditions while maintaining the health and safety of participants and the public.
The UWVC is organizing the following activities:
Veterans Day Motorcade – A procession of 120 vehicles will roll along the traditional Fifth Avenue parade route, featuring representatives from regular Parade participants.
Virtual Line of March – A social media stream will roll out 200+ profiles of regular Parade participants, with a group "stepping off" every minute.
Veterans Day TV Special – A 90-minute live broadcast on WABC, the most-watched station in the nation.
Motorcycle Ride – A special ride down the Parade route by our veteran motorcycle groups.
Wreath layings – Small, socially distant ceremonies at select locations throughout the City, including "made for TV" moments to engage the general public.
"MARCHING ORDERS" – Eleven (11) activities to engage individual veterans and the general public, with commemorative, fitness, educational and creative options — including elements for children and families.
Albany's Veterans Day Parade
The Annual Albany Veterans Day Parade will begin its march through the streets of Historic Downtown Albany .
Due to State mandates, the 2020 Albany Veterans Day Parade has been canceled. We look forward to gathering back together again on November 11th, 2021 and honor all in the largest way possible.
https://www.albanyveteransdayparade.org/
2020 San Diego Veterans Day Parade
All Veterans and Active Duty Members Honored for Their Service to America!
2020 San Diego Veterans Day Parade"Celebrating the 75th Anniversary of World War II Victories!"
Wednesday November 11th 11 am – 1 pm
34th Annual San Diego Honored Tradition
On Harbor Drive: Ash St to Pacific Hiway
https://www.sdvetparade.org