If you are live in an area that has restrictions or curfews you may need to rethink how you are going to celebrate Halloween this year. Avoid getting or spreading COVID-19 by continuing to follow the hygiene guidelines – wear a mask, keep your hands clean, and keep some space around you. You can still dress in Halloween costumes, carve pumpkins, play games and decorate your home.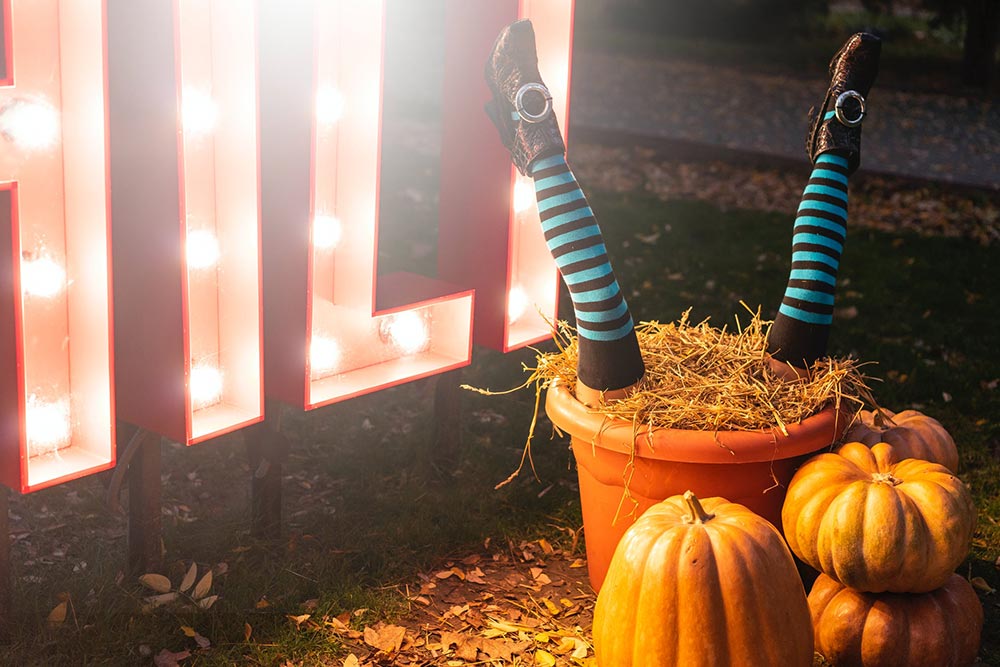 ---
🕷 Halloween
FUN

Activities for 2021
🤡 Watch scary movies
🍯 Make Halloween party themed food
🎃 Decorate your home
🔍 Organise a Zoom or facetime Halloween get together with your friends
👻 Help the kids dress up, hide small treats wrapped up into little packages around the house and have them go search for them in the dark
🍭 Have a "Halloween Treat" hunt in the house or backyard. Fill burlap drawstring Halloween bags/decorated Halloween bags with treats and then attach them to glow sticks and hide around the house or back yard for them find. Dress up in Halloween costumes and go on a hunt for the "Treats".
🍿 Deliver pre-packaged sweet bags to friends houses in the neighbourhood with a sticker on saying who the sweets are from so friends know where they've come from. That way kids can get dressed up and go round to post them through the letter box. Make up little packages with Halloween wrapping paper, or bags containing lollipops, and other  sweets with a wrappers.