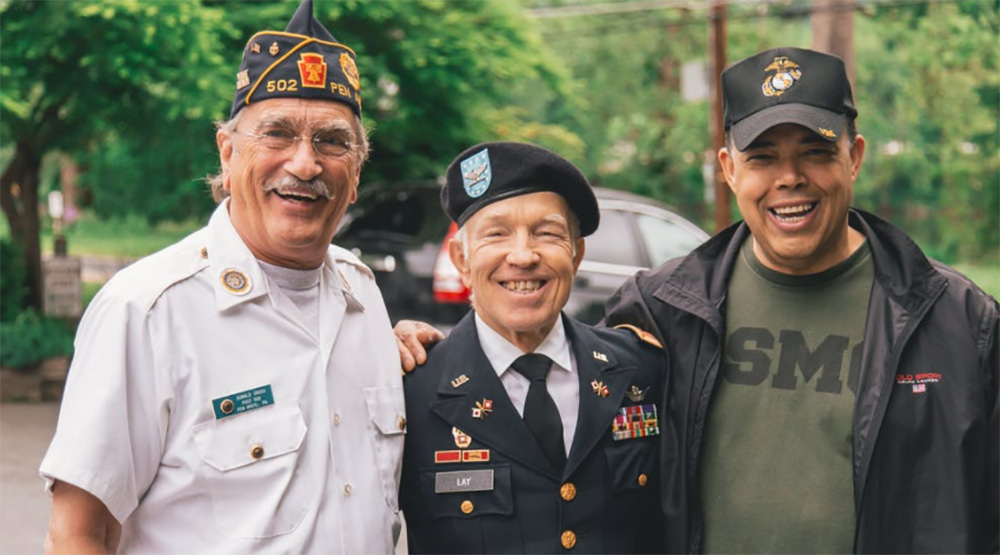 🎖️Veterans Day Parades and Events 2021
Day Parades and events are held right across the country and it is the day set aside to thank and honor ALL those who served honorably in the military – in wartime or peacetime. It always observed officially on November 11, regardless of the day of the week on which it falls. Due to the coronavirus (COVID-19) many of the Veterans Day Parades and events may be virtual this year.
🎖️ Veterans Day Parade (New York) 2021
The Parade will be a traditional, in-person event. Adjustments are being made to address COVID-19 issues and to maximize the safety of all participants and spectators.The traditional Opening Ceremony in Madison Square Park will be significantly reduced.
As always, the Parade will take place on November 11 (Thursday), rain or shine. The Parade will step off between 12:00 and 12:30 and run until 3:00~3:30pm. Assembly will begin at 8:00. This year's pre-Parade Opening Ceremony is significantly modified.
https://parade.uwvc.org
🎖️ Albany's Veterans Day Parade 2021
The Albany Veterans Day Parade will be held on November 11th as a Reverse Parade. The Largest Veterans Day Parade west of the Mississippi. We come together each year, rain or shine to simply offer their appreciation to the men and women who have served our country.
https://www.albanyveteransdayparade.org/
🎖️ 2021 San Diego Veterans Day Parade
Must Report With Deep Regret That We Cannot produce A 2021 Veterans Day Parade Due To Circumstances Beyond Control.
https://www.sdvetparade.org
🎖️All Veterans Tribute 2021
Each November a multi-day celebration known as the All Veterans Tribute occurs to remember and honor our military veterans. Numerous events are organized in the community including a parade, memorial service, veteran artist exhibit, roundtable discussions, tribute show, Freedom Fest run, ride, and disc golf events, and more.
https://visitemporia.com/veterans-day/
🎖️New Jersey Vietnam Veterans Memorial 2021
https://www.njvvmf.org/veterans-day-virtual-ceremony/